December Newsletter
[rescue_tabgroup][rescue_tab title="Family Times"]
November and December were full of gratitude, giving, joy and cheer! We have had the wonderful opportunity to engage with many volunteers from the community who have shared so much with us. We want to thank all of our volunteers who participated in helping us spread love to our families for this Holiday Season!
We are continuing our #HopeForTheHolidays campaign!  With your help, we can ensure that holistic services are provided to children in foster care that support permanency through reunification or adoption! Without your support, we would not be able to do it!  If you're able, please make a tax-deductible donation of any amount to help us achieve our mission!  Thank you for helping us break the cycle of neglect and abuse one foster child at a time!
[/rescue_tab][rescue_tab title="SAFFT By The Numbers"]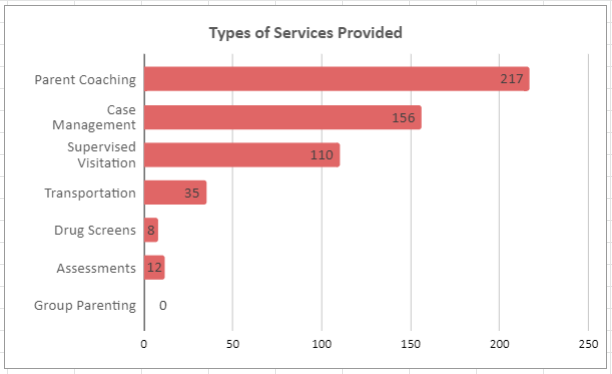 [/rescue_tab][rescue_tab title="Thank you Caitlyn!"]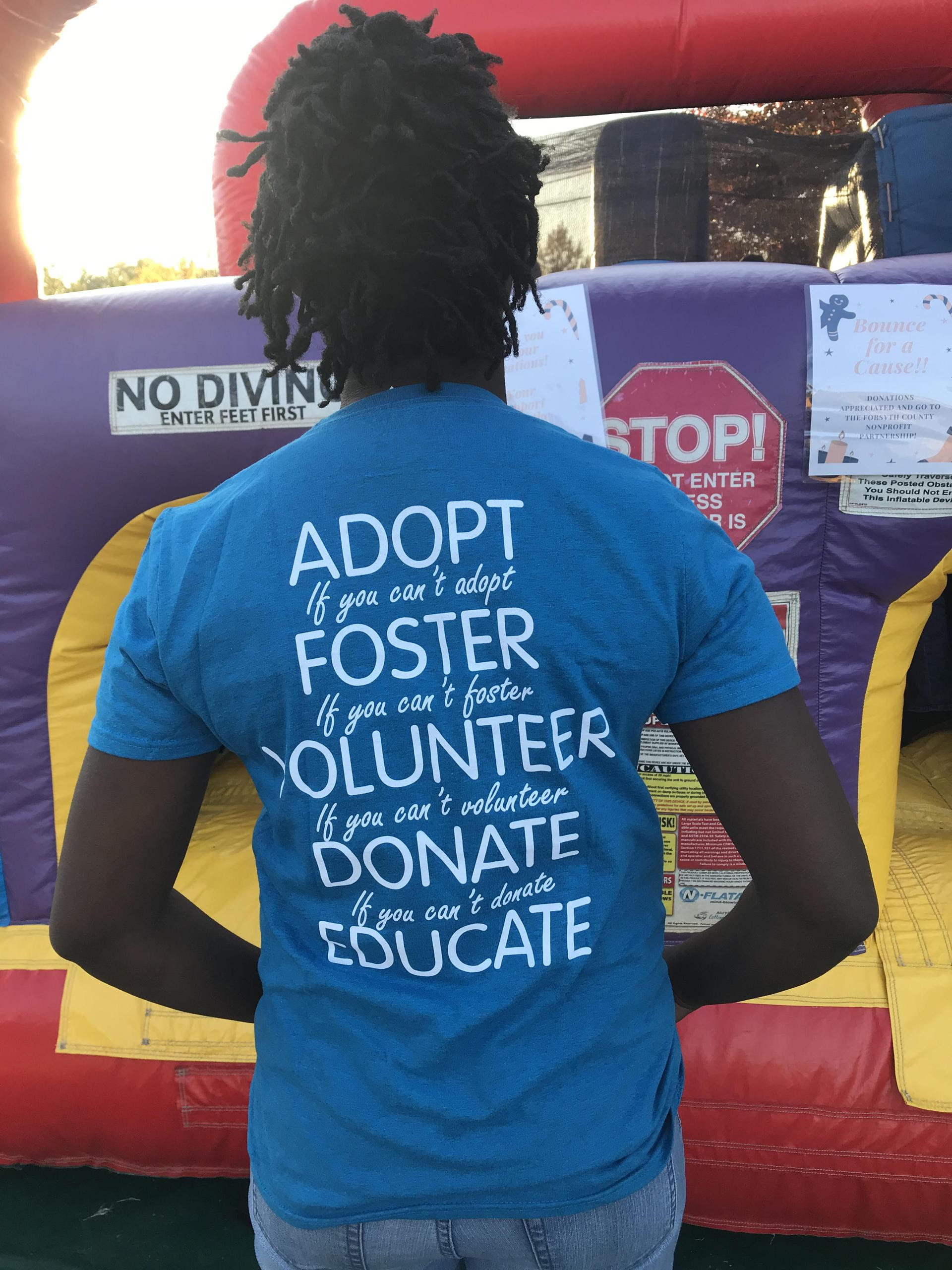 Thank you Caitlyn for volunteering and advocating with us at The Sawnee Association of the Arts' 2019 Christmas Arts and Crafts Festival. Check out the Forsyth County Community Connections' T-Shirt that she is ROCKING!
[/rescue_tab][rescue_tab title="Thank You South Forsyth Middle School!"]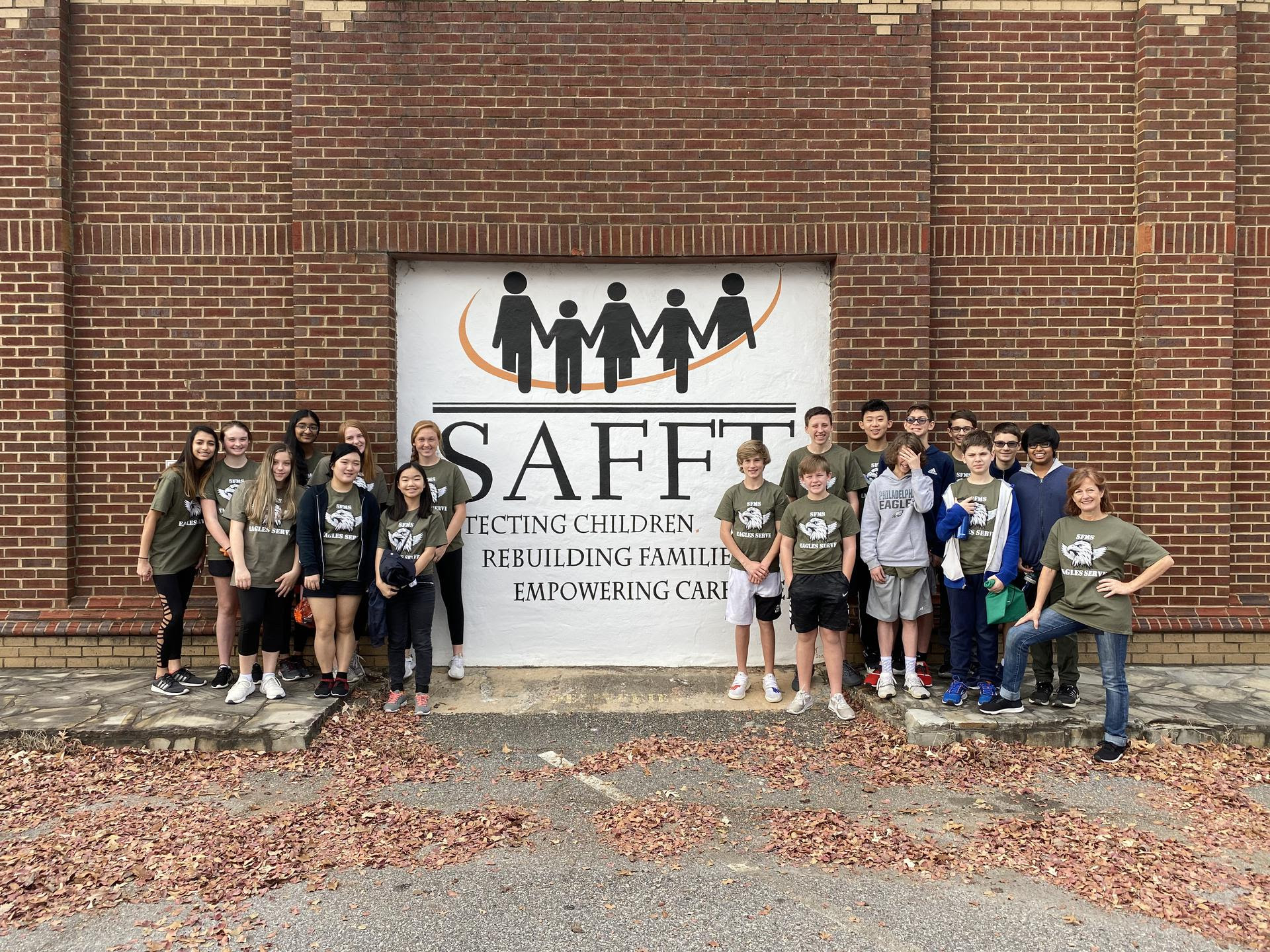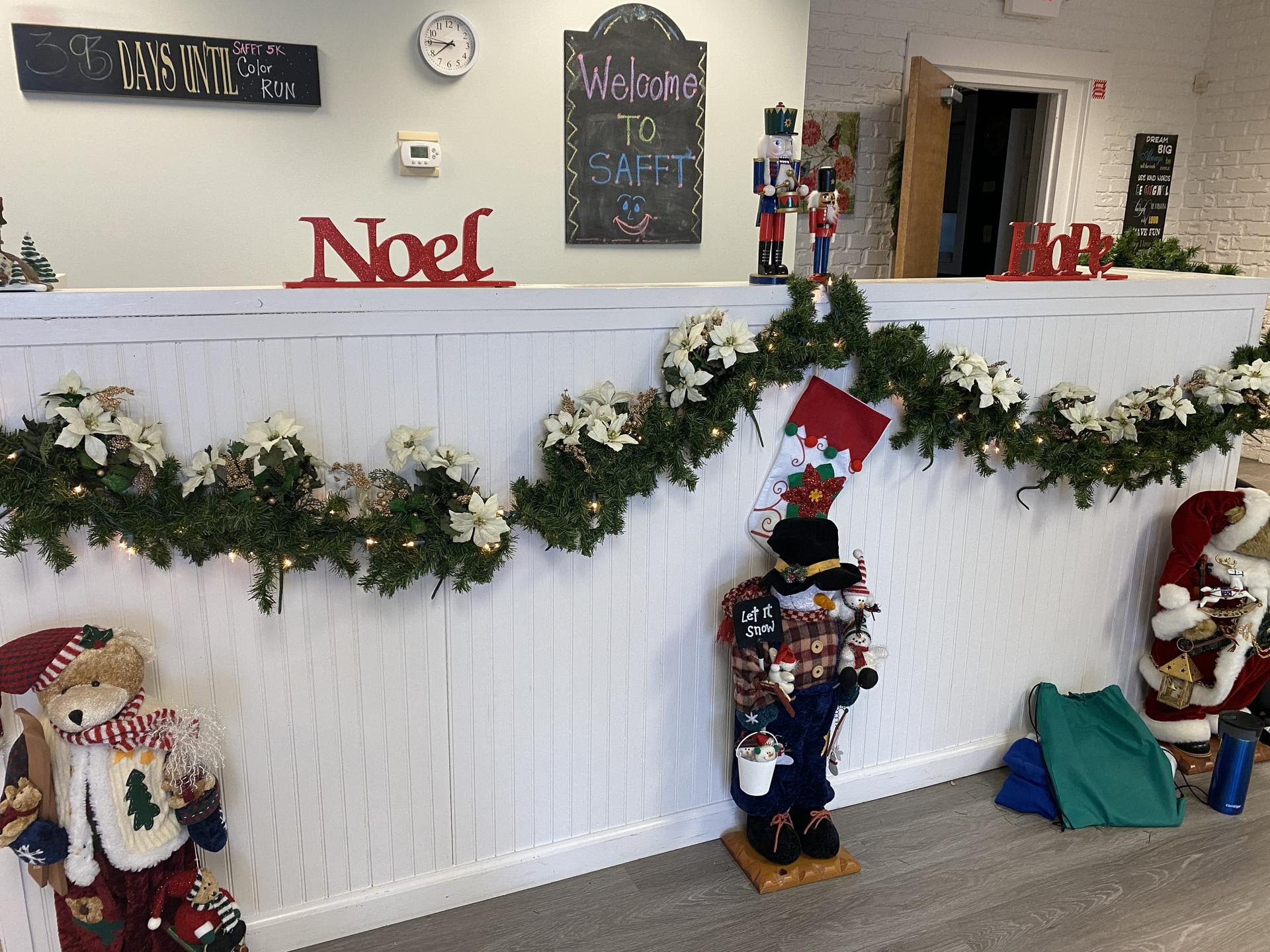 A Big thanks to South Forsyth Middle School for decorating our building and helping tidy our space in time for the Holidays! We greatly appreciate you all so much!
[/rescue_tab][rescue_tab title="Thank You Be Rich Volunteers!"]
We want to give a huge shoutout to our amazing volunteers from Be Rich via Browns Bridge Church who came and helped with the beautification of SAFFT facilities!
[/rescue_tab][rescue_tab title="Thank You Cross Church Atlanta!"]
We  want to thank the men's ministry at Cross Church Atlanta who worked over two weekends to remodel the play therapy/family therapy area and the hallway leading to it! They have definitely livened up the back part of the building so that it's welcoming and conducive to family therapy. We couldn't be more pleased and grateful! Thank you all so much!
[/rescue_tab][rescue_tab title="Thank You #OperationSantasWorkshop!"]
#OperationSantasWorkshop was a huge success thanks to our wonderful Christmas sponsor, Stratix, and our Popbar Alpharetta and Be Rich volunteers! Your hard work and dedication ensured that several children in foster care in Hall and Forsyth Counties had a very merry Christmas! Thank you so much for pulling together to impact your community in an incredible way!
Thank you so much Stratix, for fulfilling the Christmas wish lists for the 52 children in foster care that we are serving and Big T Moving for getting it all to us in time to prepare it for distribution!
[/rescue_tab][/rescue_tabgroup]