November Newsletter
[rescue_tabgroup][rescue_tab title="SAFFT BY THE NUMBERS"]
SAFFT BY THE NUMBERS

[/rescue_tab][rescue_tab title="ENGAGE WITH US"]
Christmas Parade Parking
What: Direct Parking at SAFFT's parking lot
When: Saturday, December 7th from 3pm-5pm
Where: 219 Castleberry Road, Cumming GA 30040
[rescue_button colorhex="#2ecc71″ url="https://safft.dm.networkforgood.com/forms/parade-parking-sign-up" title="Visit Site" target="blank" class="left" border_radius="3px"]Sign Up Here For Parade Parking[/rescue_button]
Office Painting
What:Paint walls of the office spaces and visitation rooms
When: Saturday, December 7th from 9am-4pm
Where: 430 Prior Street SE, Gainesville GA 30501
Supplies Requested: Paint and Painting Materials
[rescue_button colorhex="#2ecc71″ url="https://safft.dm.networkforgood.com/forms/safft-painting-sign-up" title="Visit Site" target="blank" class="left" border_radius="3px"]Sign Up Here For Office Painting[/rescue_button]
Landscaping 
What: Trim bushes, cut grass, weed eating, and edging
When: Saturday, December 7th from 9am-4pm
Where: 219 Castleberry Road, Cumming GA 30040
Supplies Requested: Yard Tools
[rescue_button colorhex="#2ecc71″ url="https://safft.dm.networkforgood.com/forms/landscaping-at-safft" title="Visit Site" target="blank" class="left" border_radius="3px"]Sign Up Here For Landscaping Forsyth[/rescue_button]
Wrapping Party
What: Wrap Christmas presents for children in foster care
When: Saturday, December 14th from 9am-12pm
Where: 219 Castleberry Road, Cumming GA 30040
Supplies Requested: tape, wrapping paper, gift boxes for clothing, name tags, and bows
[rescue_button colorhex="#2ecc71″ url="https://safft.dm.networkforgood.com/forms/wrapping-party-sign-up" title="Visit Site" target="blank" class="left" border_radius="3px"]Sign Up Here For Wrapping Party[/rescue_button]
[/rescue_tab][rescue_tab title="EMPLOYEE SPOTLIGHT"]
Meet Katie! Katie is one of our Family Success Managers and has been with SAFFT for a little over a year. We asked Katie to tell us a little more about herself and the impact SAFFT is making on the families we serve and here is what she had to say:
"Several parents have told me in the past that they feel like they are heard and understood at SAFFT and that everyone here is nice to them. I think that makes a difference in their lives because most places they go, it seems like they feel judged or alienated. I've seen SAFFT make a difference in foster parents and foster children's lives by offering duffel bags filled with new clothing and hygiene items.  It seems like a huge relief when we can save people some money on necessities like toothpaste and school clothes.
Our play rooms are kind of unique because they're set up in a way that is supposed to feel like home. A lot of people have expressed that they enjoy spending time with their children here because it feels comfortable and allows them to do things they wish they could do at home like play board games, watch movies, and work on homework at the table."
[/rescue_tab][rescue_tab title="SAFFT IN THE COMMUNITY"]
SAFFT IN THE COMMUNITY
We want to give a big THANK YOU to North Georgia Community Foundation for a $10,000 Grant for Therapy Services!  This is sure to go far in helping families in foster care heal from the trauma they have experienced!
We thoroughly enjoyed Forsyth County Family Haven's Purple Purpose Luncheon! They are doing an incredible job helping families experiencing domestic violence and we're grateful to partner with them in this work!
We are so grateful to the faBOOlous neighbors of Fieldstone Community in Cumming for providing Halloween treats for our kiddos! They provided 80+ bags and our kids enjoyed their treats! Thank you Fieldstone Community!
SAFFT would like to thank Christine Martinello with Original Lovebox and Miss Georgia, Victoria Hill, for inviting SAFFT to the Foster Love Party and giving our foster families five free tickets. We had a wonderful time with our foster families!
What a blast at Bucky's Boo Bash at Beaver Toyota! We had a great time playing Musical Pumpkins with the families who came out!
[/rescue_tab]
[rescue_tab title="LOOKING AHEAD"]
Black Friday → Cyber Monday →  Giving Tuesday!
We'd love for you to connect with us on Facebook on Tuesday, December 2, 2019.  Facebook is matching donations given to nonprofit organizations!  We'd love for you to double your impact while supporting children in foster care! Click the button below!
Join us at PopBar Alpharetta on Small Business Saturday (11/30).  Popbar is located in the Halcyon at 6710 Town Square, Suite 130, Alpharetta, GA!
Treat yourself to an amazing gelato, sorbet, or yogurt ON A STICK while supporting an amazing cause!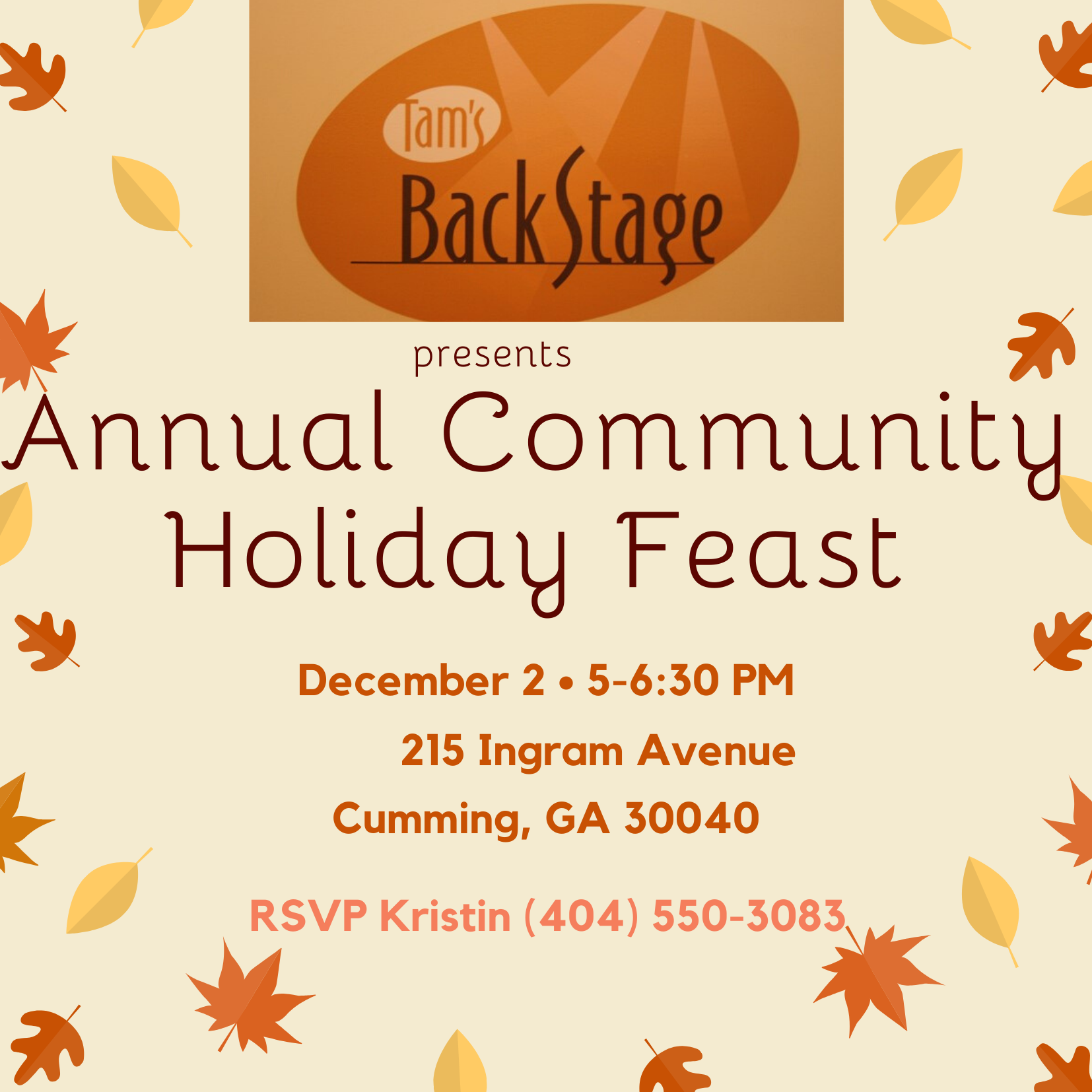 [/rescue_tab][/rescue_tabgroup]